Hiroshima noodle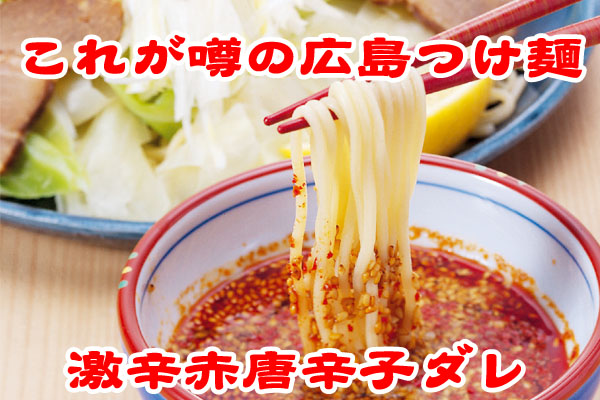 [New Hiroshima specialty! It was released and hailed as the "Hiroshima noodle"
It is supported by many of you, we have achieved one million meals if you noticed!
When it comes to enjoy, please put as much as boiled cabbage and pork, white hair green onion cold noodles dishes become invisible.
The appearance of vegetables Tenko prime might lead to somewhere "Hiroshima style okonomiyaki".
"Spicy" is also selling, but only painful is not a Abnormal of Toridoku.
Acidity and flavor, gorgeous scent of aroma and pepper of gold sesame, dedicated noodles that are alive the natural sweetness of the wheat ...
This is the pride of Hiroshima tsukemen of repeater in explosion from the "firmly delicious".