Taiwan ramen students two meals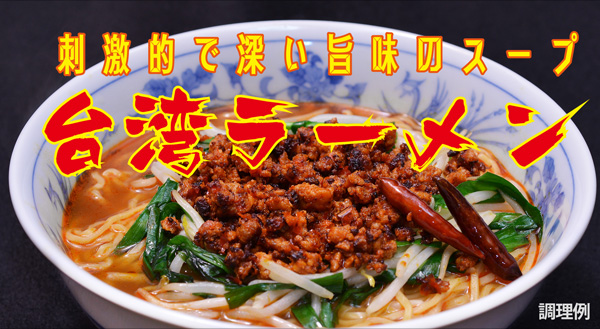 Taiwan ramen that is growing in popularity in the exciting soup and spicy topping.
When making the Maestro stubborn father of ramen, this delicious Taiwan ramen was finished.
Exquisite blend the soup and taste based on soy sauce spicy. But rather than spicy only soup, emerge are various flavor on the tongue and nose as eating advance, now rich and deep soup.
Multi-hydrolytic aging noodles of the tailored for this soup NakaFutoshi curled. Soup cult is also good, the taste of wheat is spread when bitten and tightened, happy even balance of texture of Motchiri & chewy, is a stubborn father proud of noodles.